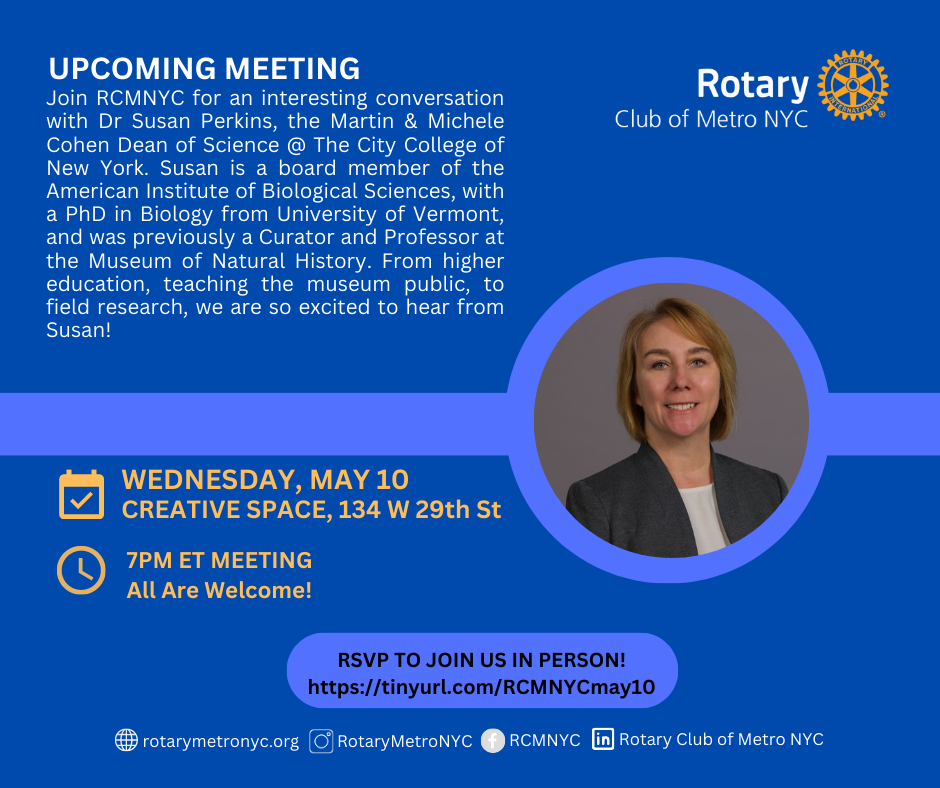 Join RCMNYC for an interesting conversation with Dr Susan Perkins, the Martin & Michele Cohen Dean of Science, The City College of New York. Susan is a board member of the American Institute of Biological Sciences, with a PhD in Biology from University of Vermont, and was previously a Curator and Professor at the Museum of Natural History (and our club gratefully remembers her making our field trip with CAMBA kids to MNH possible). From higher education, teaching the museum public, to field research, we are so excited to hear from Susan!
A light dinner will be served, with vegetarian options. Alcoholic and non-alcoholic drinks will be served as well. Meeting fee is $35.
Our Happy & Sad Dollars will go to Live Out Loud, who cultivates safe, inclusive, and affirming educational environments for LGBTQ+ youth by connecting them to positive role models, resources, and opportunities in the LGBTQ+ community.
REGISTER HERE BY MAY 7 with promo code rcmnyc0510 and save $5!