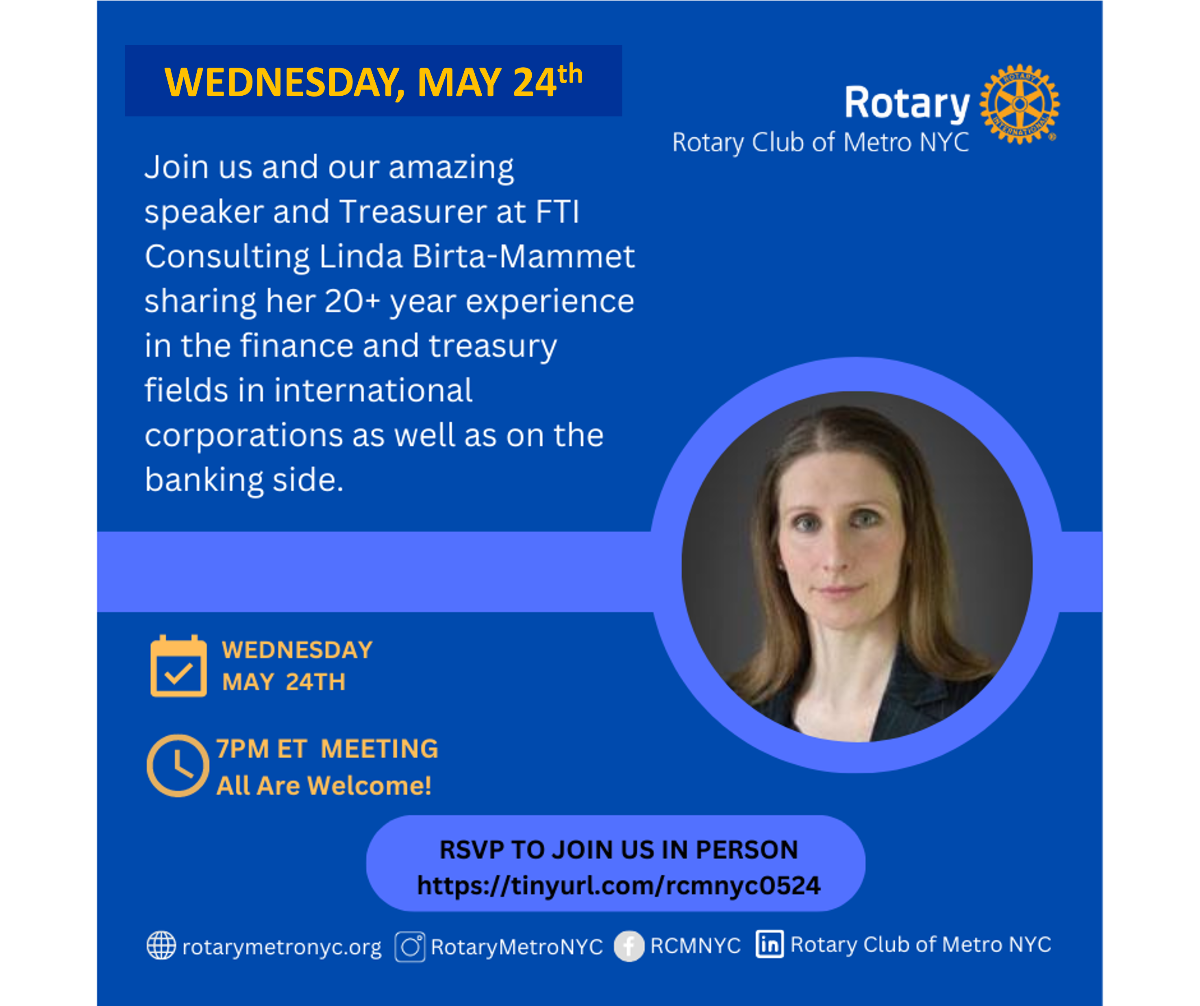 Join RCMNYC for an evening with our very own member, Linda Birta-Mammet.
Since 2021, Linda Birta-Mammet is Treasurer at FTI Consulting, a US-headquartered, global business advisory firm that helps organizations through challenging times.
As a speaker on May 24th, Linda will talk to us about her 20 years of experience in the finance and treasury fields in international corporations as well as on the banking side.
We'll also find out how her journey took her from her German roots across the globe and now to the US, and how her professional and personal path shaped up to what they are now.
A light dinner will be served, with vegetarian options. Alcoholic and non-alcoholic drinks will be served as well. Meeting fee is $35.
Please register here. We look forward to seeing you all on Wednesday!